Milford
Home of the Milford Pioneer Days this close knit town specializes in friendliness. Located minutes from all the Iowa Great Lakes fun, the amusement park, shopping and restaurants. This affordable town has 3,000 residents and the estimated median house value is $112,000. Enjoy summer nights on your neighbors front porch while the kids play in the sprinkler. You will have a real sense of community when you become a part of this youthful town.
Area Insights
Father Daughter Dance:

Milford

An annual event hosted by the Cherish Center to promote the importance of the Father Daughter relationship. 2017 event date is Saturday February 25th from 5-10pm at the Boji Bay Funhouse and Pavilion in Milford. $35/Family. Tickets available at the door. More Info

The Pools at Boji Bay Funhouse Pavilion

Milford

The Pools at Boji Bay Funhouse Pavilion 2501 Boji Bend Dr Milford, IA 51351 Affordable individual and family memberships are available for the outdoor pool areas. The pool area includes 2 outdoor pools(very kid friendly depths), a hot tub and splash pad with life guards on duty. Also, the Clubhouse caters to your family if you are looking for drinks or poolside snacks. Stop in during the summer for a good time with the kids. More Info

The Three Sons

Milford

Founded in 1960, the Three Sons has been a staple of Milford, IA retail. From Herman and Emil Richter, owners, was born the University of Okoboji, a ficticious university that calls the entire Iowa Great Lakes the campus of the U of O. Part of the experience of shopping the three sons, if walking the old battered floors, and taking a trip upstairs for half price, plus a buck. Brands you would expect in Milford Iowa are abundant, such as Patagonia, Oakley, Under Armour, Tommy Bahama, and more. There are currently 2 other stores; one at the amusement park, and another near the Regal... More Info

Cherish Center:

Milford

A local non-profit with the mission of Transforming Lives, Strengthening Families and Enhancing our Community. Offering Parenting Classes, Professional Counseling, Maternity Home for young women facing unplanned pregnancies and support for moms on infant loss. 712-338-3333 More Info

First Lutheran Church- Three Cross Roads

Milford

First Lutheran Church Three Cross Road- West Okoboji 1525 Three Cross Road Milford, IA 51351 Services Winter Saturday at 5:30 p.m. Sunday at 8:30 a.m. and 11 a.m. Summer Saturday at 5:30 p.m. Sunday at 8:30 a.m.- OUTDOOR WORSHIP and at 9:30 a.m. More Info

Taco House

Milford

A home town favorite! The Taco House is a hidden gem in the Great Lakes area. If your looking for delicious Mexican food give this a try. Taco House is not open during the winter months but you are able to put in a freezer order before they close to satisfy your craving on those cold days. Whatever you decide to order don't forget the Taco House hot sauce, you won't be disappointed.

Treasure Village

Milford

Since 1973 Treasure Village has provided great family friendly entertainment, including a mini golf course, live children's theatre and gospel concerts for all ages to enjoy. They also offer Flea Markets throughout the year and already have 3 of them scheduled for 2017, make sure to check them out memorial weekend, 4th of July, and Labor Day weekend. If you would like to check it, follow the link to their website for coupons. More Info

Calkins Park

Milford

Calkins Park Located behind Dyno's convenient store on the Southend of Milford, just a half block East from Hwy 71 on 225th St, then stretching North a few blocks, this park offers a 9 hole disc golf course

Harbor of Joy Lutheran Church

Milford

Harbor of Joy Lutheran Church 1204 L Ave Milford, IA 51351 Services Sunday at 9:30 a.m. More Info

AFLAC

Milford

Your local agent providing the Aflac benefit and service is Adam Roos (Milford). Aflac offers protection to families with a goal of reducing financial stress through income-loss and asset-loss protection. Aflac insures more than 50 million people. Aflac also offers different Supplemental Medical coverages. You can reach Adam at 712-330-4790 or adam_roos@us.aflac.com More Info
Milford Homes For Sale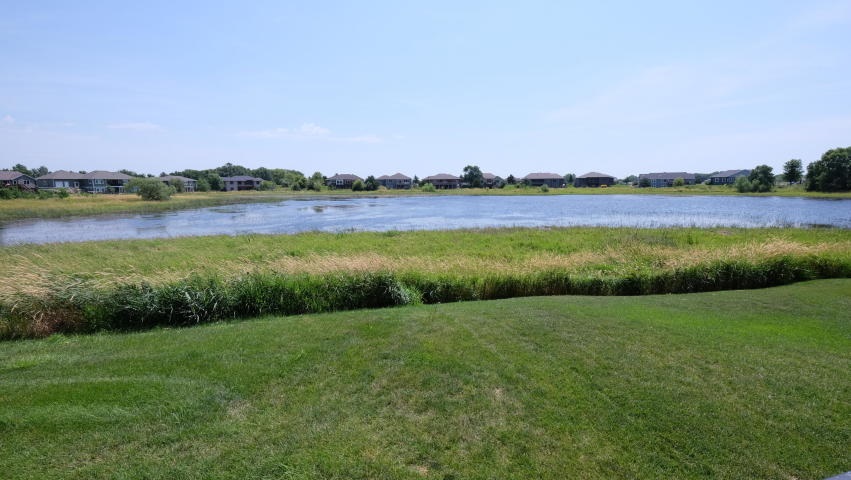 Ideal lot for your dream home in Nature Trails. Large land backing up to a 3 acre green space park. Priced at $36,000. One of the best...
210109MLS #
N/ABATHS
N/ABEDS
15236SQFT
Listed by : INGVALL REAL ESTATE TEAM, WILL KRETSINGER
513 34th Street Milford, IA 51351
A great place to build your dream home! Building lots available in beautiful Nature Trails in Milford, close to shopping and dining. Lots...
201211MLS #
N/ABATHS
N/ABEDS
20127SQFT
Listed by : RE/MAX LAKES REALTY, JANIE EICK
00 Prairie Meadow Drive #68 Milford, IA 51351
A great place to build your dream home! Building lots available in beautiful Nature Trails in Milford, close to shopping and dining. Lots...
201210MLS #
N/ABATHS
N/ABEDS
12800SQFT
Listed by : RE/MAX LAKES REALTY, JANIE EICK
00 33rd Street #69 Milford, IA 51351
Subscribe To Our Newsletter